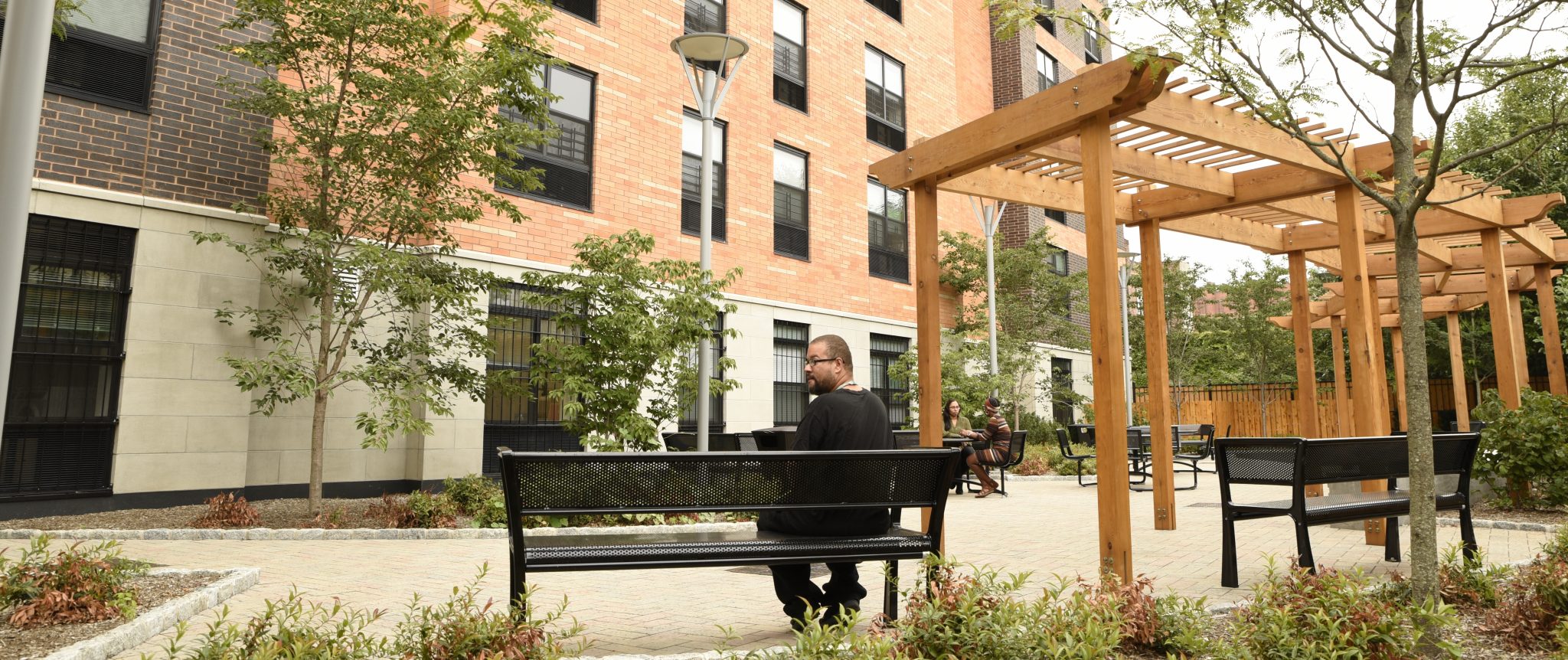 Building Communities

Westhab builds and manages high-quality affordable and supportive housing. Our work includes all aspects of the development process—site selection, financing, construction oversight. Part of what sets Westhab apart as a developer is having both property management and social services in-house, so we can build, manage, and provide services to a wide range of low to moderate income and special needs tenants.

Westhab has developed over 900 units of housing with an investment of over $134M. We've completed recent, modern, amenity-rich, and service-enhanced ground-up developments in Westchester County and New York City.

Changing Lives

Westhab provides a wide range of programs and services aimed at ending the cycle of poverty for people and families living in our housing and those in the surrounding communities.

Our services constitute a comprehensive continuum of care for some of the most vulnerable members of Westchester County and New York City.

Youth Services

Westhab's Youth Services programs deliver comprehensive year-round services including academic support, enrichment, and recreation aimed to empower the young people that we serve. Our programs, based in schools, shelters, and community centers, provide a pathway to college, careers, and long-term success.

---

Employment Services

Westhab's Employment Services programs prepare job seekers, often with significant obstacles to employment, for success in the job market. We get people ready for work, arm them with the tools they need to excel and find the right job opportunities to match their skills and career track.

---

Homeless Services

Westhab's Homeless Services programs help homeless individuals and families quickly get back on their feet and secure permanent housing. Our robust service model helps with housing, jobs, connecting to community-based resources, and everything else needed to help make permanent self-sufficiency and independence a reality.

---

Supportive Housing

Westhab's Supportive Housing programs allow some of the most vulnerable members of our community to thrive in independent living. Westhab has uniquely designed housing programs for veterans, young adults, seniors, and the disabled, each with a wide range of services and supports tailored to individual needs.

Dayspring

Westhab's Dayspring Community Center is a once-in-a-generation opportunity to improve quality-of-life in the Nodine Hill community in southwest Yonkers. Westhab has been leading community development efforts in this neighborhood for many years. In late 2015 we acquired a grand, but dilapidated Church building in the heart of the community that we are transforming into a state-of-the-art youth and adult education center and central community hub—the Dayspring Community Center. We have since acquired the vacant parcel next door to develop Dayspring Commons new affordable housing for families. Together, the Dayspring Community Center and Dayspring Commons will create a Dayspring campus to be an anchor for the community and a catalyst for further community development.

Click HERE to donate to the Campaign for Dayspring.

The Campaign for Dayspring will raise $5 million to support this very exciting community initiative. This will include $3 million for capital expenses to renovate the space and $2 million to support Westhab's programming at the community center over three years.

The Campaign kicks off with a $1 million contribution from the City of Yonkers in recognition of the value of this project to Yonkers and the residents of Nodine Hill.

Help Dayspring become a reality!


Dayspring Community Center

Youth Center

We will expand our Youth Center, which has operated in the community since 2006. We deliver comprehensive academic support, arts, recreation, leadership development, teen employment, and college readiness programming at no cost to over 200 neighborhood youth. This renovation will double our capacity, and provide space to develop new programs.

Workforce Development

Westhab is working with Neighbors Link, the premier immigrant-focused organization in Westchester, to open a permanent Yonkers branch at Dayspring. Neighbors Link will offer a worker center, adult education and ESL, job training, and childcare, all in a bi-lingual, bi-cultural model that will perfectly complement Westhab's services.

Community Life

Dayspring will be available for all community meetings and major functions and serve as the central hub for community life. As we grow in the new space, we will further expand services to contribute to lasting systemic change in the community. Additionally, Dayspring staff will support the operation of a Community Garden and other projects that strengthen community life.